Most folks come to Camrose to truly do nothing over a weekend, of course.
But if you feel like, you can also explore the hikes around, the drives to Bisle Ghats, and seasonal waterfalls. When the backwaters have lesser water, the Shettihalli Church that emerges is a sight to see – this is about a 30km drive.
Caution : do watch out for elephant movement in the area and always check with the staff about animal movement and water levels.
A quick drive takes you to the Manjirabad Fort – a star fort built in 1792 by Tipu Sultan the then Sarvadhakari/ruling on behalf of Mysore King of Mysore.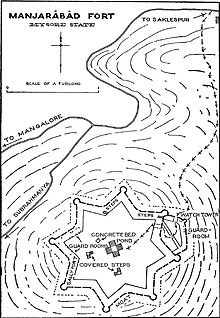 But hey, we have a little library and some indoor games – you don't really need to do anything!